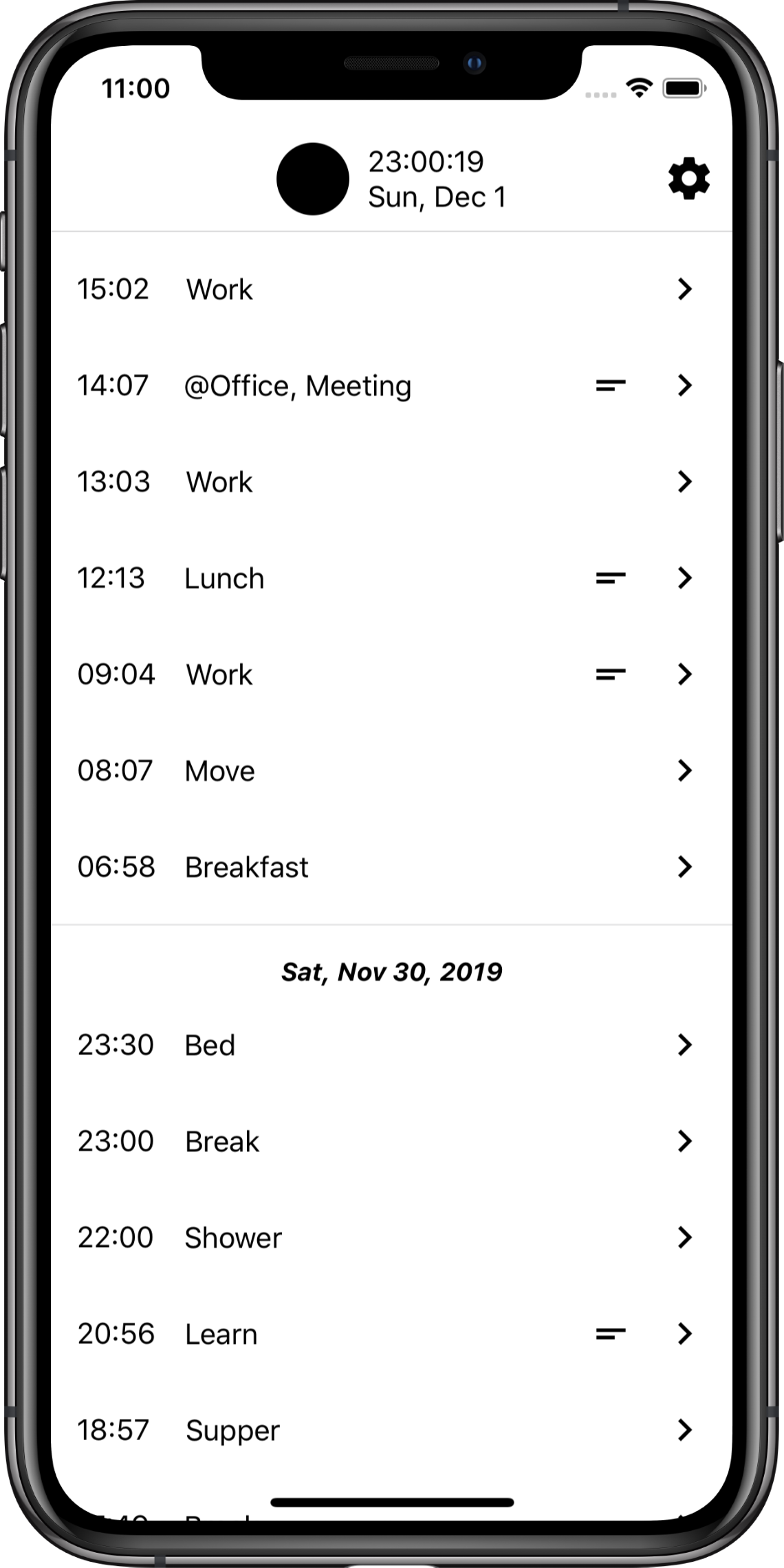 Simple time tracking tools.
Functions and Features
You can record time only one tap.
And You can also tags and notes your time record.
They are possible export a CSV file.
Record and Tags
They are record time only one tap.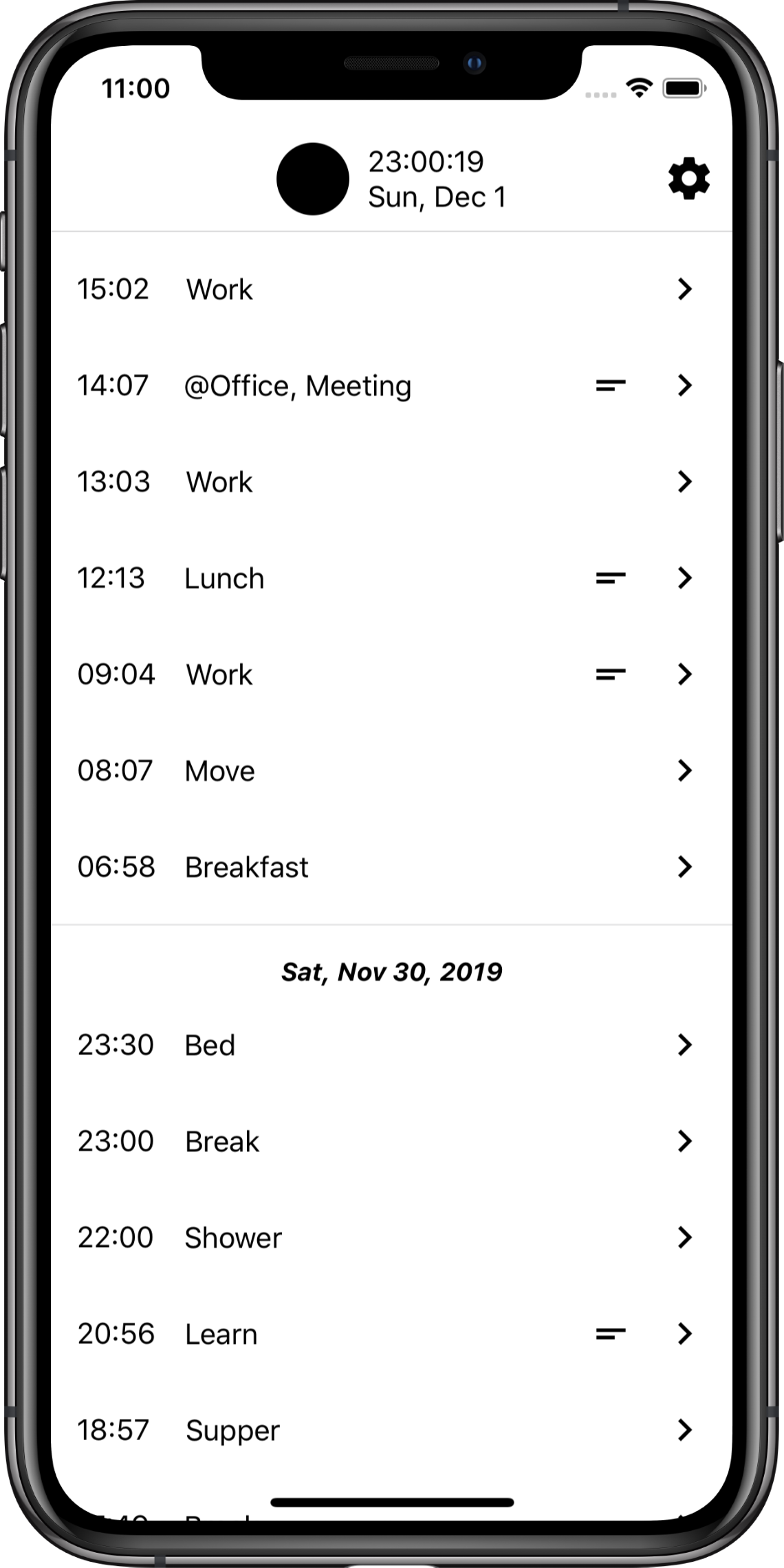 Tag
They are possible add multiple tags.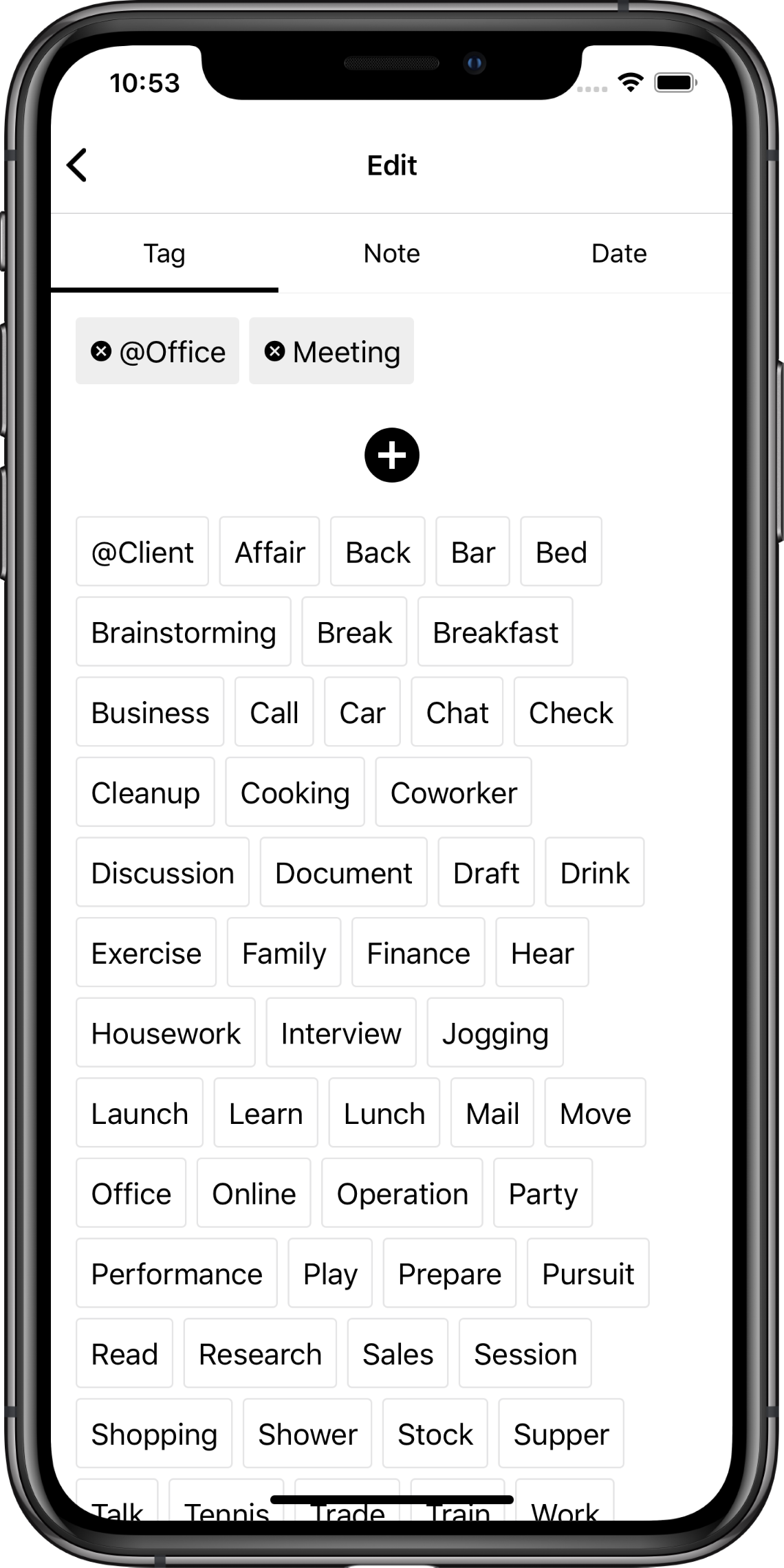 * You can't use these charactor ' ,'''`"""& '. Thiese caractor is changed hyphen(-).
Note
They are possible take a note.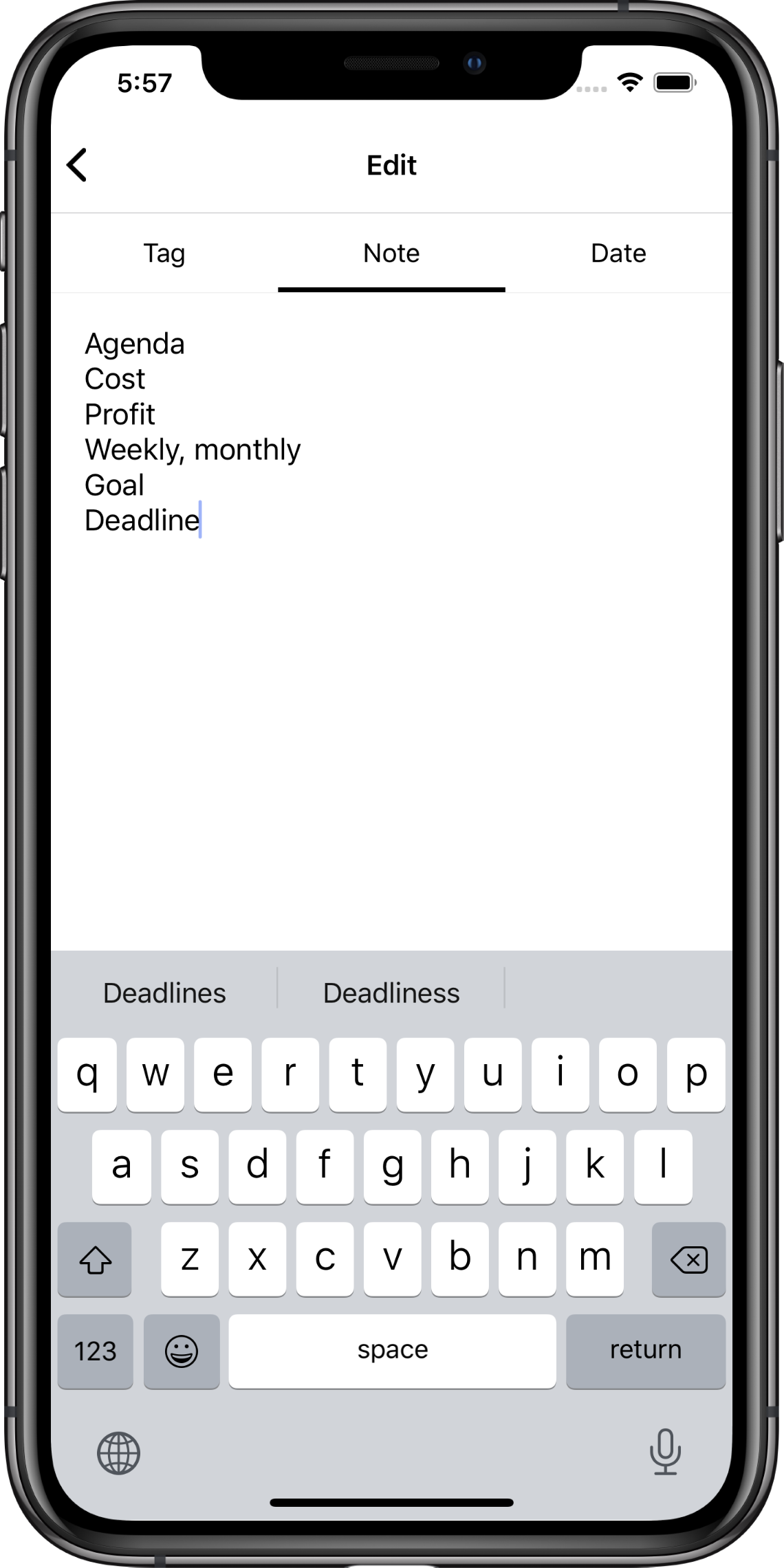 Date
They are possible edit date.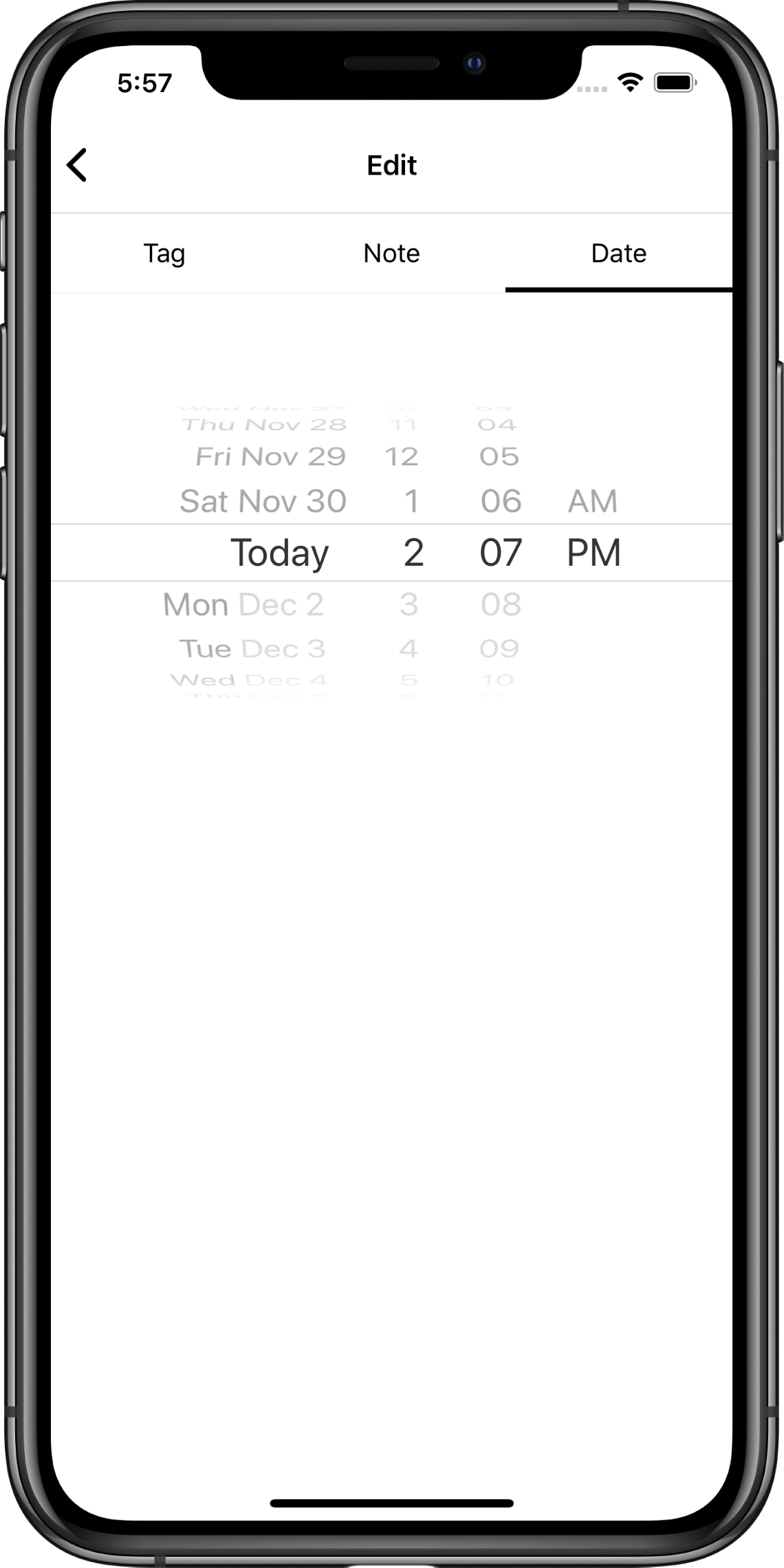 iOS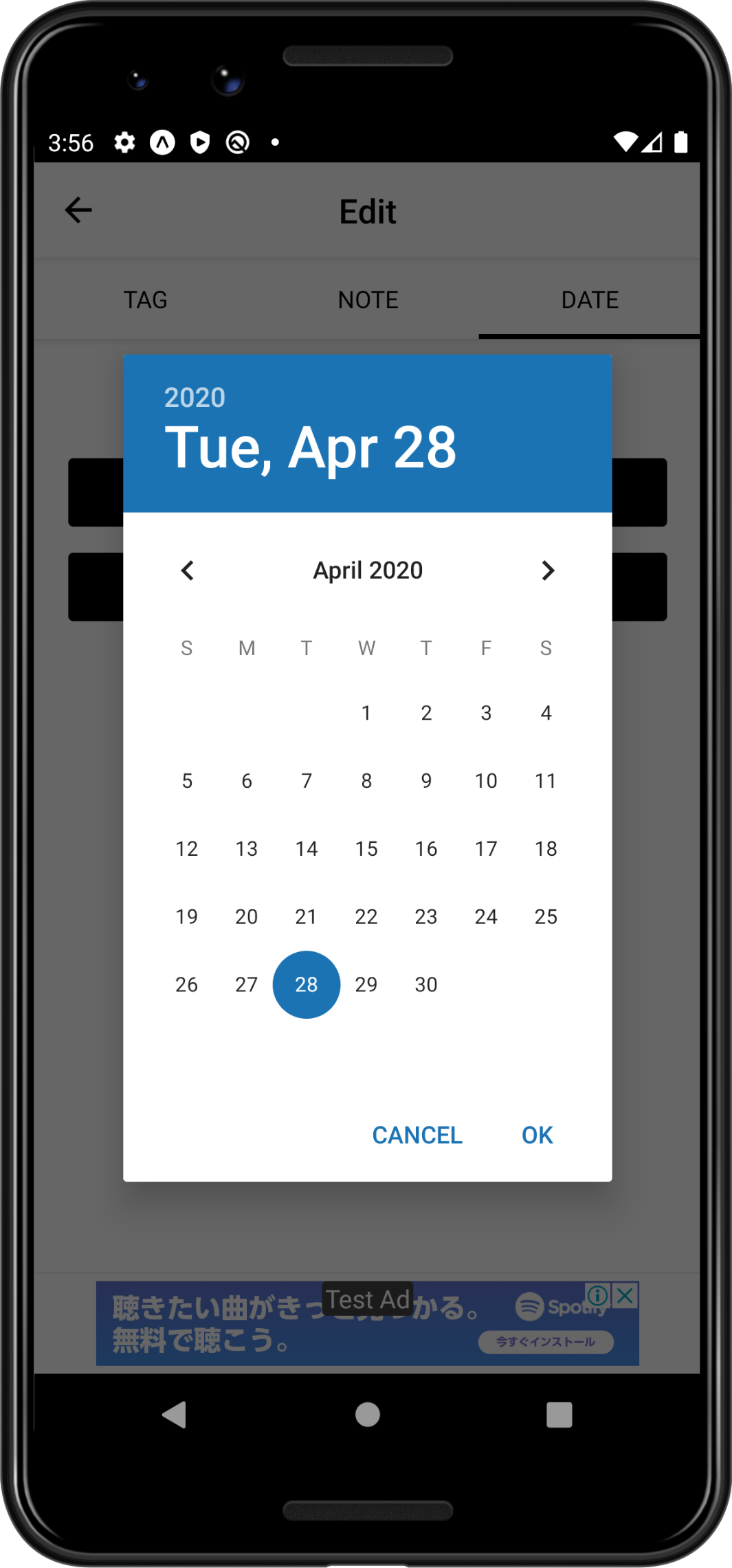 Android
* You cannot set a time that is in the future than the time you originally set. In that case, please tap again and record the time again.
The Future Work
other time format
dark mode (iOS)
... and more ...